Many of us were just getting into a new groove in the "new normal", (if you want to call it that), and BOOM – a HURRICANE in the Midwest. It was an hour of intense weather that changed lives. Nearly every home in Marion and Cedar Rapids sustained some sort of damage. Everyone on the spark team were impacted. Just 11 days later, some of us are close enough to restored to get back to normal (whatever that even is) but others on our team may be months away, as their entire homes (aka our offices) were destroyed. Despite the losses, we are determined to get back to work as soon as we can. Your projects are safe and we assure you – you remain in our thoughts and on our to do lists.
If you have immediate needs, please reach out to me and we will get it done, as soon as possible.
If you are in Linn County and have damage, there is now individual assistance that has now been approved. You may also qualify for some individual grants if you need help with items the insurance won't cover.
While we haven't gotten much national news coverage, we are thankful for what we have gotten. You can see more about what we are dealing with here.
Many of my friends outside of Iowa (after seeing my posts or getting my auto reply) are asking how to help. A Derecho Disaster Recovery Fund has been set up through the Marion Chamber Foundation. The Red Cross also has a fund set up. The Greater Cedar Rapids Community Foundation is not only raising money but distributing it to local organization. Thanks in advance for your generosity and support – the need is great.
Many talk about Iowa Nice and what hard workers we are, I can tell you these things are true, but we are also innovative, creative problem solvers, and resilient. The small businesses and nonprofits we support are connected in their communities. They care about their employees and neighbors. They volunteer and generously serve each other and NOT just during or as a result of a catastrophic storm. Many have been pivoting this entire year and stepping up.
The Marion Public Library (our favorite library as you know) was deemed unsafe to occupy and beyond repair, yet the staff set up temporary technology hubs for those who needed it and are serving the community in a big way… all while moving the resources that survived to a new temporary location and dealing with their own personal property damage. You can support them by volunteering or giving here.
There are SO MANY we could highlight… our Mayor and City workers, the linesmen, the guard, the chamber, the church, the community is really coming together. In this newsletter, we are going to celebrating some awesome folks sparking big things and leaving a positive impact on this world. We just couldn't highlight them all! BUT we thank you! We see the good you are doing! We appreciate you! Thank you!
I know that, for me, the best way to get out of a funk is to serve and celebrate others. Look for the blessings. Water your roots of resilience by just getting up and doing the best you can today.
If you are looking for a way to get connected and serve, consider one of these organizations. If you need help, please reach out. We would love to help or get you connected with someone who can.
Together we are better.
With Love and admiration,
Christa
Your Epiphany Spark Team Leader
P.S. This is sort of a longer newsletter again. We had lots of information to share. Please keep scrolling to find more exciting news, as well as a cool chance to help us give back. Thanks for being Sparking Awesome!
Congrats to our winners Melanie & Jan!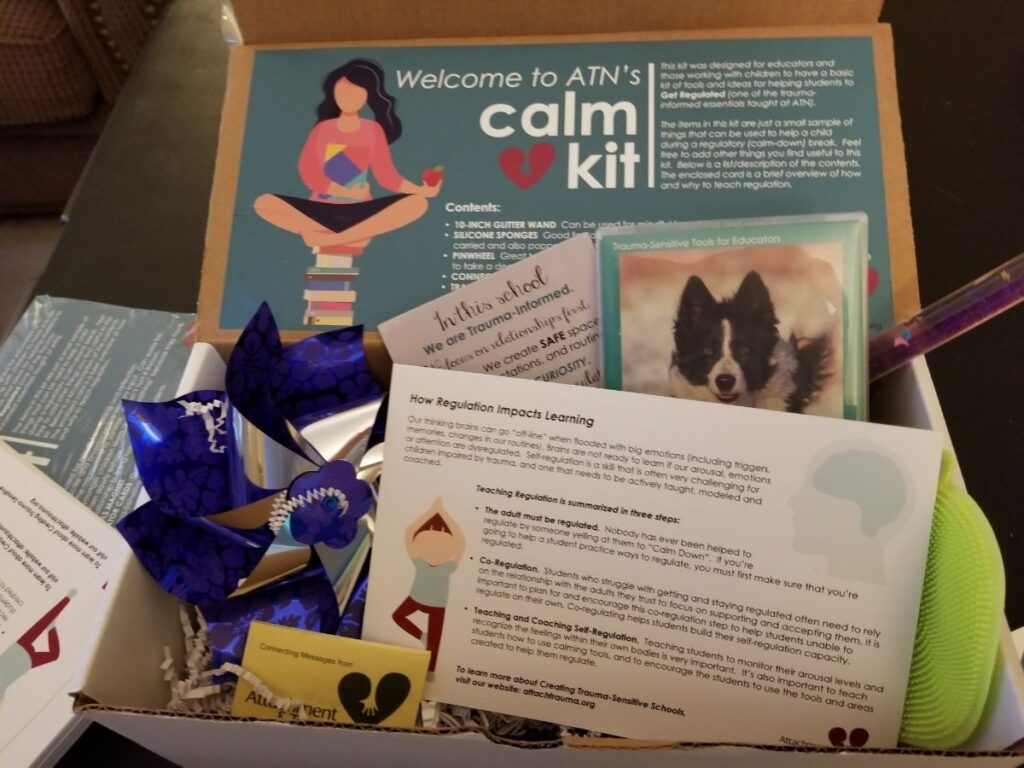 As part of our 50 weeks giving campaign, and 4 weeks dedicated to ATN, we challenged them to an act of kindness or giving back – and they came up with the Calming Kits. We assisted them with design of the packaging and now they are giving these to educators around the country. The kit was designed by ATN for educators and those working with children to have a basic kit of tools and ideas for helping students get regulated. Last month we asked for names and you came through. We drew from those names and have winners. Please have the following WINNERS – Melanie Lucero – Lisbon Schools and Jan Moore – Mt Vernon Schools – contact us so we can deliver their calming kits.
100% over Racism.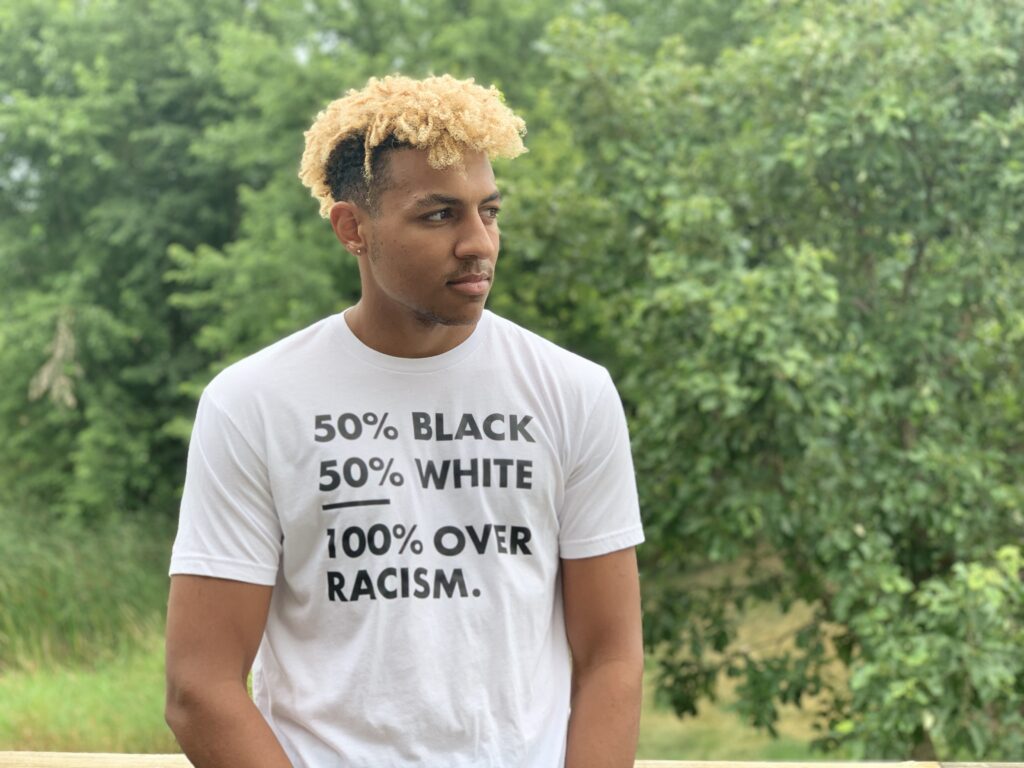 The social justice conversation has always been important to our family. Since the George Floyd incident the conversation has taken to the world wide stage. A local artist, LD Kidd, started printing products to help communicate our feelings about the charged topic. Through this project, he has also helped to raise money for the African American Museum and our local Social Advocacy Group. Well done, LD. We like the way you spark! <read more>
Serving the community.
Even before the hurricane hit, my church family at Antioch had organized serve days. Over 200 members of our congregation met one Saturday morning and set out to serve our neighbors in our community. We were launched in several areas of the city and tasked with jobs. This didn't stop once the storm hit. The teams are still serving the people today even when many of them remain devastated by the storm. Well done Antioch family – we love the way you spark! <learn more>
Just Keep Pushing.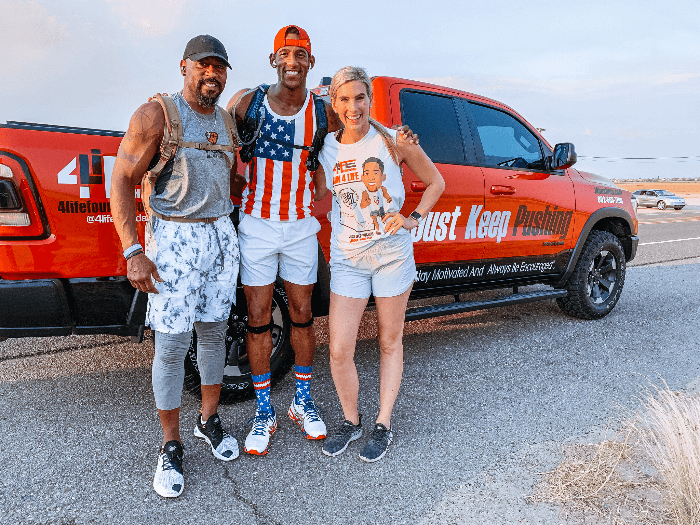 Sometimes in your journey, you just meet someone that impacts you for life. Jimmy Scroggins is that young man for our family. He played basketball for my husband at MMU and quickly became part of our family. He has an organization called Just Keep Pushing – 4 Life Foundation. He is running across Arizona to help raise money for his nonprofit, but also to motivate and inspire young people who are struggling with thoughts of suicide, depression, and disbelief. My husband Carlos has joined him for part of his run. Visit our social media for updates on the run. Well done Jimmy – We like the way you spark! <read more>
Telling your story.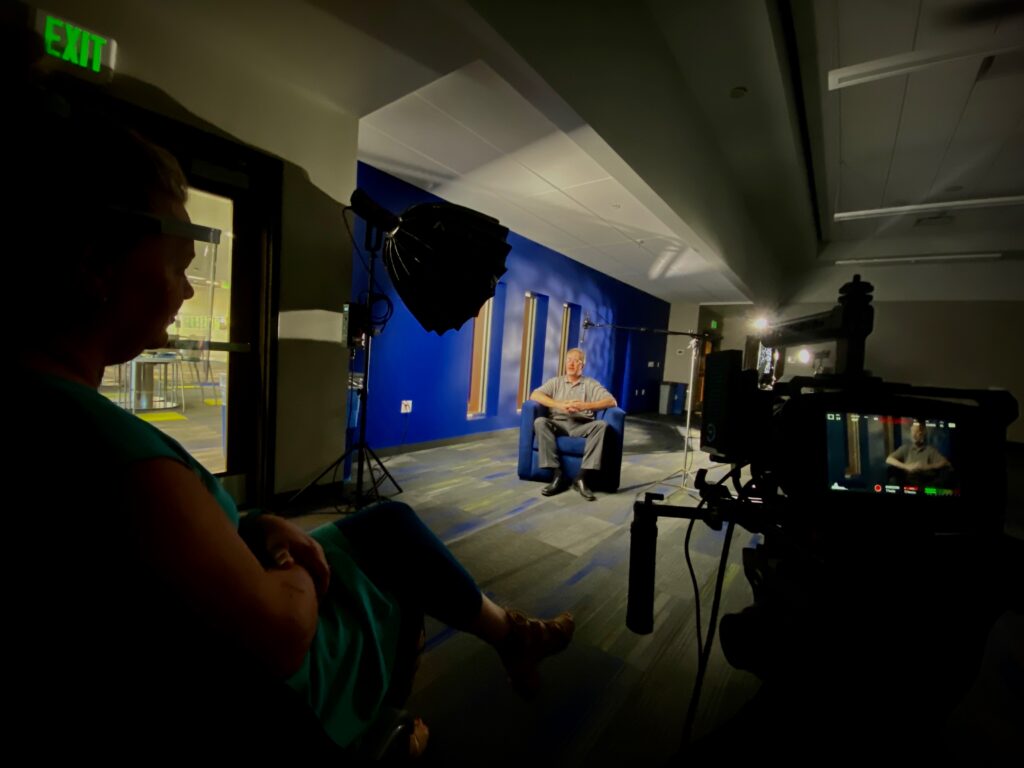 Just before the storm hit, Team Epiphany had the pleasure of working with a local small business to create a video to tell their story. We can't wait to share this video with you once we are back in full operations. If you are interested in telling your story, reach out. We would love to help!