This year… in all its glory… is almost over! And what a ride it has been. I, for one, have felt a bit car sick, sea sick, and motion sick several times this year. The pace, the uncertainty, the pivots… the blessings, the joy, the gifts. Many of us have struggled with one thing or another this year. While we may not have seen many of you, you were in our hearts and on our minds. As we reflect back on this unprecedented year, I can still find rays of hope and blessings to be thankful for. So many great things happened this year, and that should not be overshadowed by the uncomfortable. We may be doing things a bit differently these days, but I can assure you that one thing hasn't changed – our admiration for you and yours.
This year was about resilience, patience, flexibility, and grace. (Did I mention patience… so much patience!) We hope you have found peace in the sunsets and calm in the gentle breeze under the beautiful evening stars. We hope you have met grace many times this year. We hope you are taking good care! It is our hope that you are creating meaningful memories and connections throughout this season.
The spark team wanted to share some of our favorite recipes and songs with you. Rev also compiled a few creative ways to connect with your tribe. Check out the goodies below. But most of all, we want to wish you all a very merry holiday season.
It is my prayer that this email will find you in good health mentally, physically and spiritually. My Christmas wish is that you know you matter, that you are valued, that you are loved, and that your gifts and talents are a blessing. Thank you for being part of my tribe.
With Love and admiration,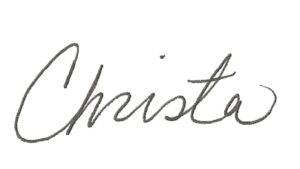 Your Epiphany Spark Team Leader
P.S. I can't wait to celebrate another Epiphany with you in 2021!
From Our Kitchen to Yours