Epiphany, a new Corridor business, is looking to add to the options available to local organizations looking to grow their marketing reach. Christa Nelson and Anna Patty, co-owners of the new firm, share Epiphany will provide a full-range of marketing services, including strategic planning and fundraising, brand identity, digital marketing and web design, social media and media relations.
"Marketing is our passion. We love helping companies and nonprofits achieve success." says Patty. "As entrepreneurs and women business owners we are excited to follow in the footsteps of the pioneering women who have paved the way for us."
Patty and Nelson credit the inspiration to starting their own business to fellow local female entrepreneurs, including Nancy Garberson and Maureen Kler Osako, as well as local business leaders, Tiffany O'Donnell and Liz Mathis.  
"Our mission is to be the creative spark companies and organizations need to help achieve their goals." says Nelson. "Everyone deserves a unique, comprehensive approach to their marketing efforts that ensures that every penny spent has a purpose."
The Epiphany team brings a combined 30 years of experience in the marketing field. Christa Nelson is a creative thinker, digital marketer, strategist, and designer who holds an MBA and many years of experience in marketing. She's also an adjunct professor at the University of Dubuque. Anna Patty has several years experience in the marketing field with a deep understanding of the nonprofit world – fundraising, marketing, writing, development, digital marketer and public relations.
Epiphany began serving clients on January 2, 2018 and looks to grow quickly. The timing of the company launch coincides with the Feast of the Epiphany, also known as Three Kings' Day, on January 6.
###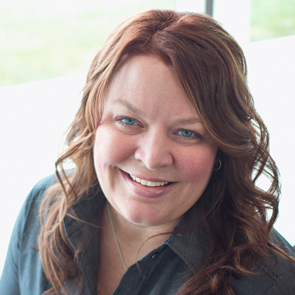 Christa Nelson holds a Bachelor of Liberal Arts, and graduated magna cum laude with a Master of Business Administration. Nelson also fulfilled the requirements for the Certified Professional Services Marketer in October, 2003 granted by The Society of Marketing Professional Services. Christa is a LIFE instructor at the University of Dubuque. Christa was previously the Director of Marketing for Shuttleworth & Ingersoll and prior to moving back to Iowa co-owned and operated a full-services marketing firm in Atlanta. She is an active member of the Marion-East Cedar Rapids Rotary Club and serves on the board of the Friends of Czech Village. Christa volunteers for Linn-Mar Foundation, Linn-Mar Booster Club, Attachment & Trauma Network, Fellowship of Christian Athletes and Antioch Christian Church. Christa and her husband, Carlos, reside in Marion, and are the proud parents of three young men.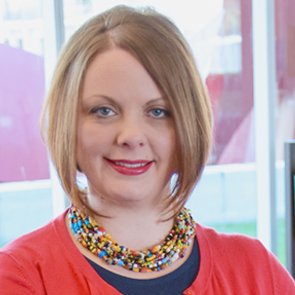 Anna Patty holds a Bachelor of Arts from the University of Iowa with degrees in Journalism and Spanish. She previously served as Communications Manager at Four Oaks Family and Children's Services. Anna currently serves on the board of Family Promise of Linn County and is past chair and board member of the Women's Equality Coalition of Linn County. Anna and her husband, Sean, live in Cedar Rapids, and are the proud parents of four very energetic kiddos.