Add Quality and Emotion to Your Marketing Life: Why Hiring a Videographer Can Change Your Brand for the Better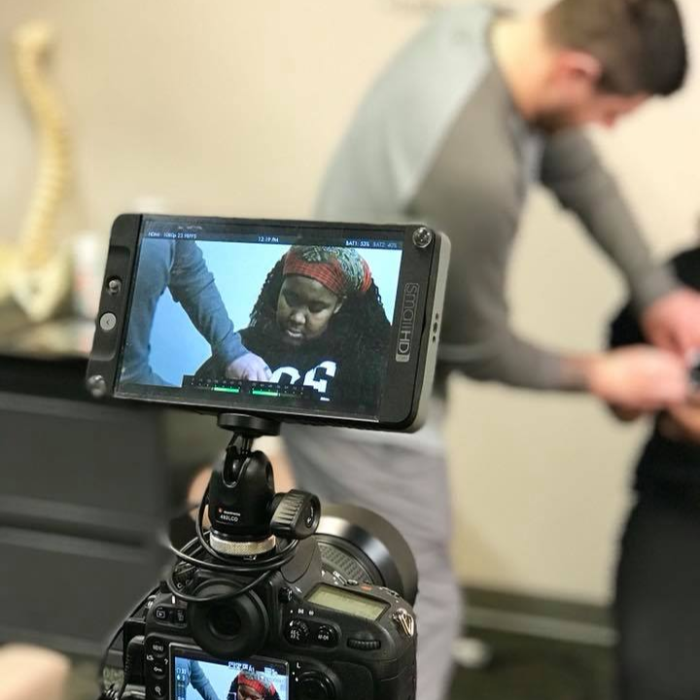 These days, marketers everywhere are are realizing more and more that visual mediums – be it pictures, videos, or even short 'boomerang' style clips – are getting more and more clicks, views, likes, and shares. Because of this, there's a huge push to be able to provide these sorts of visual mediums on our social posts, for our clients, and for our own image and brand. In this day and age, there's even a lot of do-it-yourself software and tips on making your own media: but could this DIY attitude harm marketing strategies instead of helping them without a professional videographer to hand? With this in mind, we did some digging and consulted our own spark team videographer to answer some of our most pressing questions as well as get some tips and tricks on how and why to hire a videographer.
Why hire a videographer?
Video production has been a growing medium for years, but it is accessible now more than ever. It really connects with the target audience in a real emotional way. Through differing social media's target marketing, you really have seconds to capture someone's attention. Gone are the days where people sit and watch commercials until their show comes back on. Now we have skip buttons or people pay more to go past… So in this case we have a chance to make the video as engaging as the entertainment they want to get back to. With custom audio tracks and on-site video at your location, we can get a real interpretation of your business on site, showcasing who you are and what you want them to see.
What do you look for in a videographer?
Quality, Emotion, and Easy to Work With come to mind first. Obviously budget is always a consideration, but people see right past "cheap" and want to know that the investment is mutual.You as a business are investing first in your potential client, and when they see that, they are more open to reciprocate. When they see quality in marketing, they connect that with the quality of service and product you are trying to sell.
What does their portfolio have to look like before you consider hiring them?
This is tough, actually, as my portfolio is somewhat hidden due to the majority of my clients owning the rights to their videos, or because I work through marketing agencies that own the work instead of me. That said, a focus on emotion is key: are you moved by the video to take action in some way? If so, that's a great videographer.
How does video enhance storytelling? How does it connect more to their pathos than other mediums?
Using photography for example, you have one frame to tell a story. You get one second to capture the audience. With video, you get to really engage, to tell a story with a call to action.
For me, I love to hear stories. I feel like I get to elevate someone's already amazing story by enhancing it with music and motion. I know a video is good when after hours, sometimes weeks of editing and watching, I still feel something, whether that is motivated, excitement, moved to change, think differently about something.
We know that as savvy marketers you are looking for creative ways to meaningfully connect and engage with your audience. Using various mediums to tell your brand's story is key to ensuring that no stone (aka potential connection) is left unturned can be overwhelming. We understand that video has become a popular way to authentically connect with an audience on another level. We also know a well done shot video with an engaging storyline can literally grab someone and pull them in. With the advances in technology, capturing a video has become something even a novice can do. All our phones come with the tech to shoot video these days and with the right app, some time and a bit of tech geekness – poof you have a video… But if you are unsure. If your plate is already full. If you just want to have a conversation on whether to hire a videographer or just shoot them yourself. We would love to chat.
Thanks to John Beyer of JBeyer Photo + Video. We so appreciate you and your gifts and talents. https://www.jbeyer.com/