"Adapting was the only option. I mean I'm an Iowan, resilience is in my blood."
On March 16, as COVID-19 was beginning to increase across the country, White Lion Treasures closed for just the second time in its history. "This new location has been a business in my family for 33 years. The only other time it has been closed was following the flood of 2008. As we started to consider that option, I became increasingly concerned with how to pay my staff," says Michelle Bell, owner of White Lion Treasures. "We did close temporarily following Governor Reynold's proclamations, but we soon realized that adapting was the only option. I mean I'm an Iowan, resilience is in my blood and midwesterners are hard workers"
For many communities, small businesses have been especially affected in the wake of COVID-19. A recent economic study from Harvard projects that more than 100,000 small businesses have shut down permanently since March. We have seen this in the Corridor with local businesses like Della Viti, The Mill and Gumption closing their doors forever as a result of the current climate. White Lion Treasures was determined to not be in that group.
"I started thinking about the ways that our business could pivot and asking myself, what can I do? How can I keep my employees productively employed?"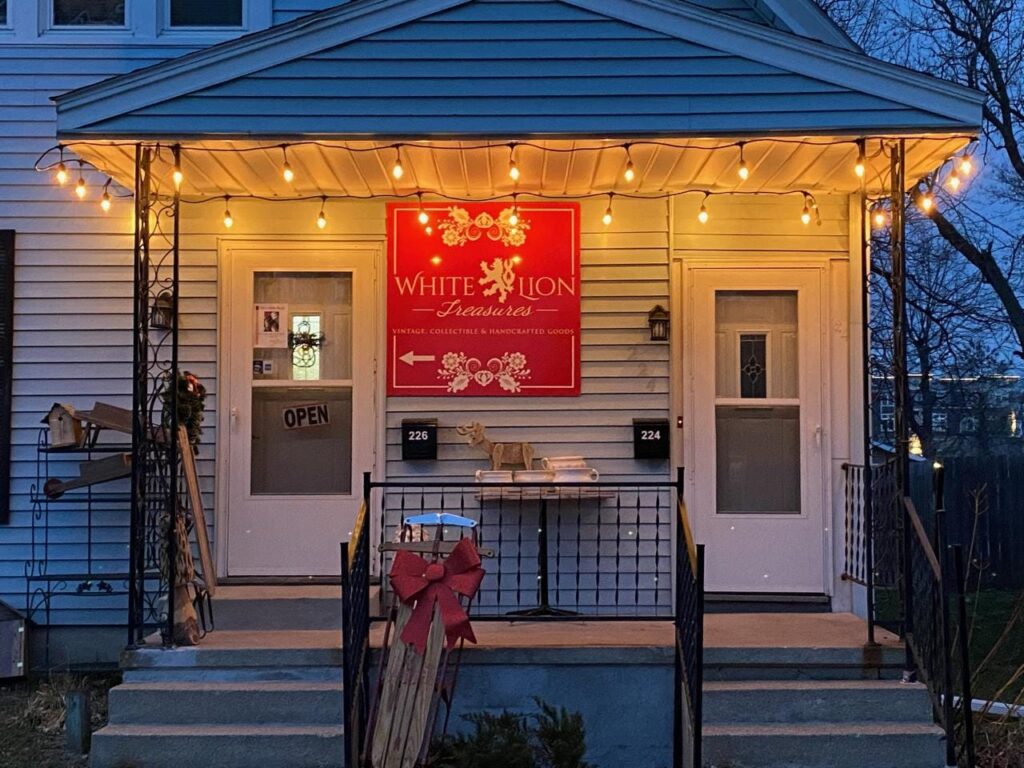 "We're a small business that traditionally relies on foot traffic and thrives on that face to face interaction. I needed to find a way to change that. Ebay was a great start." Ms. Bell quickly identified that although people were staying home, many were still buying items. White Lion Treasures found a way to use Ebay to list items, and have actually been able to reach a much wider audience with the tool. "We have been able to make sales across the country – even across the globe with Ebay. These are customers that we may not have otherwise reached." Ebay and online sales and listings will likely be a part of the business that is carried over to the 'new normal.'
Many small retail establishments didn't need an online presence prior to March, as their business models relied on foot traffic and face to face sales, especially with their demographics. The pandemic has changed the way customers are shopping, and this change doesn't show any signs of going away. Building an E-commerce presence can be costly for small businesses trying to survive on a small budget. So it is critical to know what is needed. Platforms like Ebay and locally owned Shop Where You Live are great ways to test the water and know how to transition your business online. "We did not have an online presence before, other than Facebook, we didn't really think we needed it." Bell shared.
Ebay helped move the needle a bit, but it wasn't enough to sustain the business and its workforce. The next strategic pivot? Estate Sales. "I had a consignor reach out to me regarding liquidating a sizable estate. This consignor and her father are both Cedar Rapids Rotarians, as well, so I was immediately drawn to it and got right to work." Ms. Bell began researching estate sales, reaching out to members of her network, and quickly realized, "We can do this!" White Lion Estate Sales was born.
The passing of a loved one or even the need to move them to assisted living facilities can be stressful enough without the added pressure of dealing with an estate. While Governor Reynolds opened up the state for garage sales or estate sales in June, many are hesitant as to where to start or even how to do it safely. Michelle Bell says White Lion Estate Sales team wants to be there to help people with their treasures in their time of need. "Liquidating a family estate can be an emotional experience. If we can give our talents to help others, then we should." Shares Bell. White Lion Treasures has done two estate sales so far this summer, with at least one more scheduled for later this month. The addition of this business model has not only kept the current staff busy, but the business has actually had to seek out additional part-time help.
Small businesses and their resilience continue to be the backbone of this country. In the Midwest especially, they are innovative and scrappy and find ways to keep people employed. Taking knowledge and expertise and pivoting to fill a need is essential to survival. "Transitioning from consignment – retail to estate sales just makes good business sense. Like I said, I'm an Iowan, resilience is in my blood." Bell hopes to continue E-Commerce and estate sales in the months to come.
If your small business is struggling and looking for a way to pivot there are organizations out there to help advise you through the process at no cost to you. Your local Chambers, the SBDC and SCORE have programs that are no cost to local small businesses looking to make the shift and survive. If we can help, please reach out. Together we can all get through this.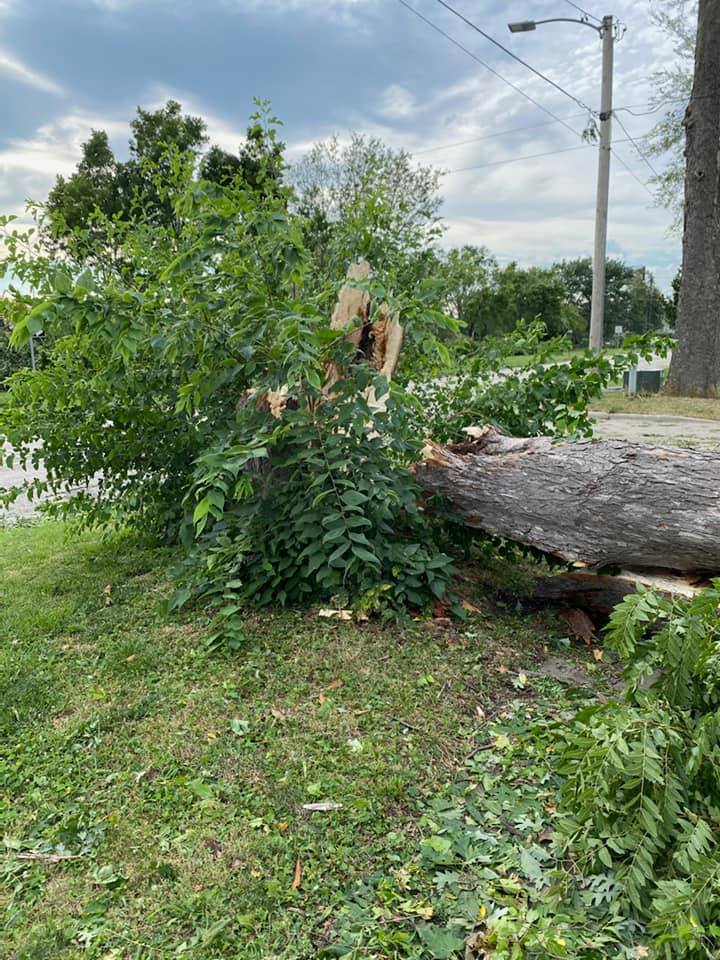 Update: On August 10th the Derecho hit White Lion Treasures and they like many had to close their doors once again. While the physical location remains closed until power can be restored and damages can be repaired, the Ebay, online business remains operational. We are with you White Lion Treasures and all those affected by the devastating storm.