Libraries are far from irrelevant.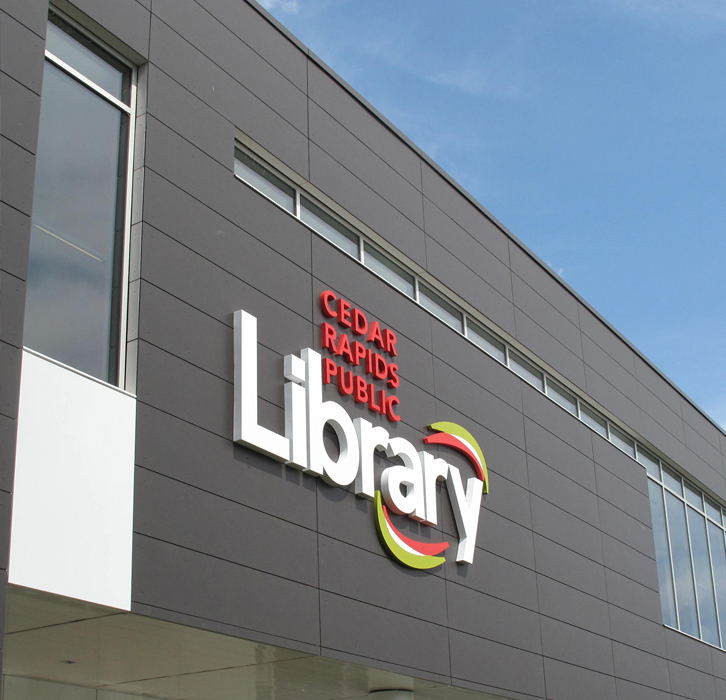 Much like the phonebook, libraries have expanded their offerings beyond the traditional printed materials to the vast information that can be found in this digital world to stay relevant and meet the demands of their patrons.  We are lucky to have one of the best library systems around right here in the metro area. The librarians and volunteers are the library are an untapped resource for not only individuals, but also companies, organizations and nonprofits. I recently sat in on a "did you know" session at the library and learned about some pretty cool stuff.   
Did you know?
You probably knew that your library provides a way to check out books, videos and music.  But did you know you can also attend programming, use their computers, take classes, host events, rent space for meetings or just stop by and have a cozy safe place to take a break from your day.  It truly has something for all people of any age. One of the very handy resources they told me about was the online databases that are available to all card carrying members.
Did you know that members of local public libraries may also have access to many resources without even having to visit the library? One notable resource cardholders have is access to a variety of online databases. As an example, here are database resources available from the Cedar Rapids, IA Public Library: (Please note if you are a member of the Mairon Library your library card works on the CRPL site as well!)
Business Insights: Essentials & Business Economics and Theory Collection

– delivers authoritative company and industry information, articles, and statistical data. Business owners, entrepreneurs, marketing professionals, investors, financial planners, and general researchers can explore real-world applications and develop analytical skills.

LawCheck

– offers information on 11 areas of law. In each area state-specific information, Q&A, Forms, etc.

Lynda.com & Learning Express

– access to thousands of free online training videos and courses.  Need help with Photoshop, Excel, Writing, etc. Start learning today!

Newspaper Archives

– archives from 2200 newspapers in all 50 states and around the world.

Obituary Index

– Cedar Rapids Obituary Indexing from 1934-1985

Reference USA

– A powerful online resource and research tool that allows real-time access to in depth information on businesses and residences.  Information includes names, addresses, phone numbers and so much more.  Advances searches allow you to search by all sorts of criteria. For example: All residential addresses/businesses in a 1 mile radius of a specific location.
There are also great tools that nonprofits might consider looking into like:
Foundation Grants and Individuals Online

– Sources for scholarships, fellowships, grants, awards and other financial support to individuals. Use of this service is only available at the Cedar Rapids Public Library.

Foundation Directory Online

– Guide to grants and foundations from the Foundation Center. Sources for scholarships, fellowships, grants, awards, and other financial support to individuals. Use of this service is only available at the Cedar Rapids Public Library.
To access these resources – use this link and have your library card number handy. Cedar Rapids Public Library online database resources  You will be asked to accept the terms of use and enter in your username and password.  
I realize you may not be in the Cedar Rapids metro area, not to worry, most public libraries across the country offer the same or similar access to these great resources. Only a few of the resources above are specific to Iowans. These resources are very user friendly. If you need help, contact your local librarian or we would be happy to give you a quick tutorial.
I hope this life hack tip helps you to get your job done more efficiently.  I know many of you are operating on a shoestring marketing budget and having practical tips and tricks that save time and money can be a huge asset to the scrappy marketer.  If you don't see how this hack could benefit you, contact us today, we would be happy to help you strategize on ways to use these resources to your advantage.