4 Sparking Weeks for NRI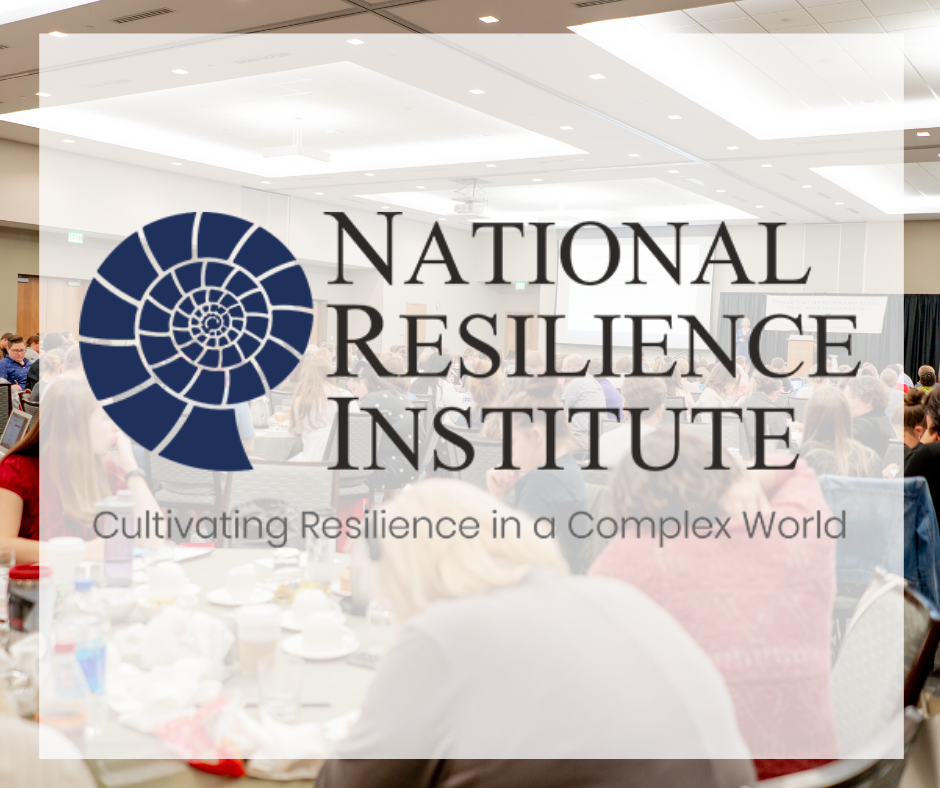 As part of our 50 weeks giving campaign in honor of my 50th birthday, February is dedicated to the National Resilience Institute. Throughout this month we will share information about NRI in hopes that it will inspire you to like and follow them on social, engage and share their information, volunteer if you feel led, and/or donate to the cause. Please check out our social media this month for special NRI content. (Twitter, Facebook, LinkedIn, Instagram) We hope you will like, share, and help us amplify their voice.
Why we love NRI… Put simply, NRI helps the helpers. In order to build a more resilient nation, they guide those working in their own communities to help others thrive and support people impacted by trauma. Their evidence-informed programs translate the language of science into practical tools that grow human resilience. Through vibrant collaboration and innovation, they create powerful solutions that strengthen our youth, military families, crisis responders, and organizations, both locally and across the country. We salute NRI for their leadership and their belief that we all have a right to thrive.
For more information on NRI, visit their website here.
A big part of helping a nonprofit is assisting in fundraising. Many want to know what the funds go to and how they are used. NRI helps the helpers and uses donations to provide scholarships that allow low-resourced helpers to attend THRIVE Workshops and get needed resources to strengthen people in their schools, organizations or community. Your donations build hope and strength through the youth builders, Veteran/military family helpers, crisis responders, and other helpers that NRI supports.
To donate to NRI, click here. All donations made through this website are tax deductible to the extent allowed by law and will be allocated toward 501c3 nonprofit resilience programming in your local or other U.S. communities.
Another big part of helping a nonprofit is through awareness, volunteering,or signing up to attend events. Visit their website and connect with NRI for ways you can help. Like, share and follow them on social (Twitter, Facebook and LinkedIn)
Join us in supporting the National Resilience Institute. We all have a right to thrive!
With Love and admiration,
Christa A Nelson, Your Epiphany Spark Team Leader
Read a personal blog by NRI's CEO about why FREE HUGS on Pay it Forward February!